Many travelers will make the decision to drive their own car to the Adelaide Airport when departing for a business or personal trip. Personal transportation is often preferred over taking a taxi or using another form of transportation to get to the airport in large part because it is more convenient. However, when you drive your vehicle to the airport, you must make plans to park it somewhere. While many drivers will choose to use the long-term parking lot located at the airport, there may be a better solution available. By learning more about the benefits of off-site parking services at the Adelaide Airport, you may see how you can take your parking experience to the next level for all of your future trips.
Parking Your Car
Many travelers love the experience of traveling, but they often feel stressed and anxious when departing for a trip. There is pressure associated with getting to the airport on time, parking the car and trying to find a parking space. When you park at the airport parking lot, you also typically will need to take a shuttle from the parking lot to the terminal, and you may need to wait several minutes or longer to get on a shuttle. When you are stressed about running late or catching your flight, each of these factors can make your stress level climb even higher. When you use an off-site Adelaide airport parking service, you may have a better experience. You can reserve your parking spot ahead of time, and you will receive valet-style parking service with the best parking lots. This means that there is no stress or extra time required to find a place to park. With valet parking, you drive right up to the parking lot, let an attendant pull your bags out of the car and get into the shuttle. The shuttle will take you right to the terminal. This is a faster, easier way to park your car and get to the airport.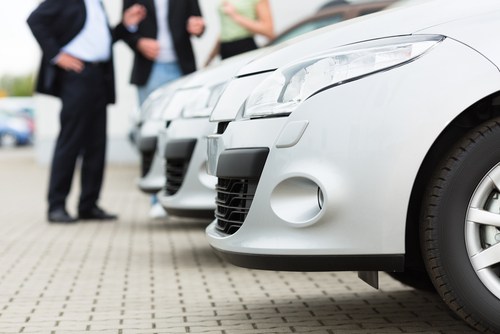 While You Are Away
There are other benefits associated with using off-site Adelaide airport parking services as well. For example, off-site parking options generally give you the choice between covered and open-air parking, and some offer the benefit of a security gate or even on-site security. These give you the peace of mind that comes with knowing that your vehicle is being taken care of while you are away. Some off-site parking services also give you the choice to have your car's interior and exterior cleaned or even to have it serviced while you are away. For example, depending on the services available at your preferred off-site parking lot, you may get an oil change, a tune-up or other services. When you return from your trip, these tasks will be completed, and you will be able to cross a few things off of your to-do list.
Making Your Reservation
Airport parking can be stressful and chaotic, but it does not have to be. On-site parking at the airport is generally not an enjoyable aspect of traveling, but off-site parking can help you to feel relaxed and can even save time on some of your vehicle car and maintenance tasks. These clear differences make off-site parking a preferred choice by many. The good news is that off-site parking services are typically available to you with a reservation, and this gives you the peace of mind that comes from knowing that you will have a guaranteed place to park when you travel to the Adelaide Airport. You can easily compare some of the off-site parking options to find one that offers competitive rates and the right combination of optional services that you need. Then, simply make an online reservation to finalize your parking plans.
While traveling can be a fun, exciting experience, the process of getting to and from the airport is often stressful for many. However, where you choose to park your car can play a major role in how stressful this part of your trip is. If you are ready to take your experience to the next level, consider learning more about off-site parking services available for the Adelaide Airport.